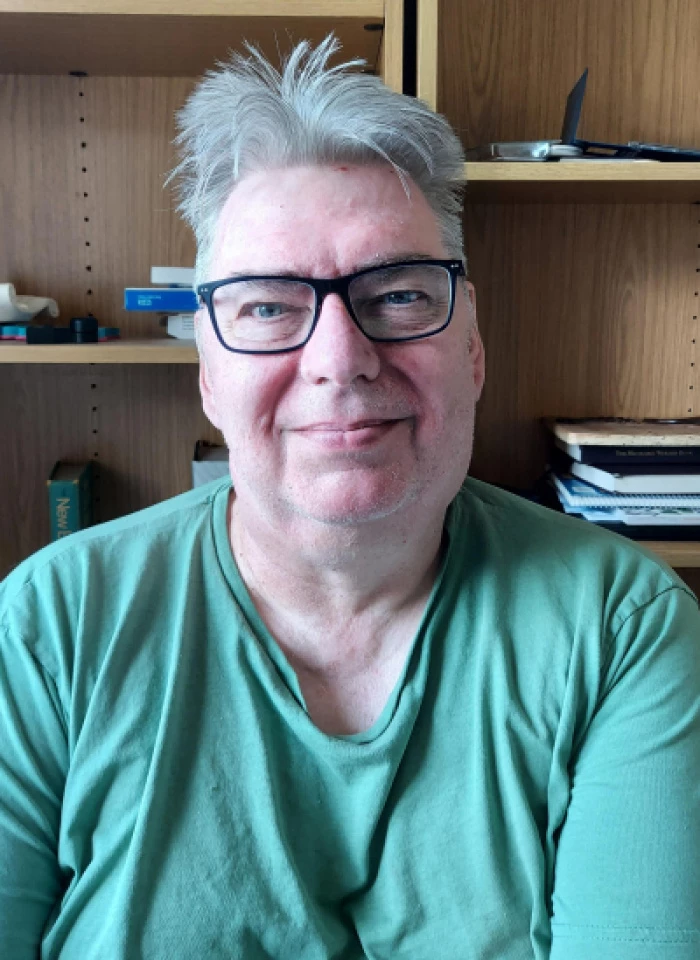 Lay Pastor
Sean joined the Doncaster Circuit in September 2022. He is married to Liz and has three adult children, two dogs and three cats.
Sean has been a Christian and Member of the Methodist Church since 1979, and a Local Preacher since 1988. He attended Cliff College in 1988 for a year, and after a year in Nottingham on an M.A.Y.C youth ministry team placement, he returned to Cliff where he became Assistant Warden of the Conference Complex. Sean married Liz in 1994 and in 1998 began their life of travelling to where the jobs were. All through this journey God's guidance was apparent in their lives; Patrick was born in 1998, Meghan in 2001 and Kieran in 2003. Times of growth for all of us. Sean and his family spent periods of time in Battersea, Devon, Banbury, Wendover, and Aylesbury for work before God called them back to Cliff College as a family as Sean did his Theology BA, and Liz her MA.
After Cliff, and a house move to Matlock, Sean and his family ran a charity to help with the refugee crisis, their work was taken over by a larger group out of Derby, but not before taking two vans filled with donations to Greece. As somebody had to stay home, Liz and a team drove overland and Sean manned the social media platforms from home.
God then called Sean to be Pastor of six Churches in the Norwich Circuit, where for him it has been a challenging and rewarding time. However, three of Sean's six churches this year closed their doors, their mission complete and with new adventures awaiting them. The circuit became over staffed and his role in Norwich was made redundant. But God is Good, and He opened the door.